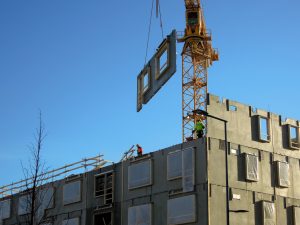 Aries Building Systems has once again been recognized by TIPS, The Interlocal Purchasing System, for High Sales Achievement for the 2015-2016 year.
TIPS was created to connect buyers and trusted vendors with one another to streamline the purchasing process, providing buyers with substantial savings and best value by leveraging the power of cooperative purchasing.
Since 2014, Aries Building Systems has been an approved TIPS vendor. For school districts, colleges, universities, and municipalities seeking modular building products and services, Aries Building Systems can efficiently offer quality modular at a better price.
Aries Building Systems has alternative construction methods that allow the company to complete civil work on accelerated delivery schedules, providing 'green' buildings that comply with most IGCC regulations, and all units are built to comply with IBC structural requirements. Advanced Modular Space, sister company of Aries Building Systems, is also an approved GSA vendor, which has consistently made Aries Building Systems a consistent winner on TIPS, having been awarded over the past several years for not only High Sales Achievement but multiple and prestigious purchasing contracts.
Aries has an extensive track record of meeting the modular building needs of governmental agencies and educational institutions. Chris Brewer, Vice President of Business Development at Aries Building Systems notes that "Quality and consistency have always been the hallmarks of our company, and this contract is a testament that we're doing things the right way."