The quality you expect, designed with the innovation you need
Design and manufacturing flexibility provide for all the construction standards you want, with the added bonus of structural options. Whether it's stand-alone or add-on, temporary or permanent, Aries provides the innovative design and trusted durability of their modular units to fit all of your building needs.
Greater Design Opportunities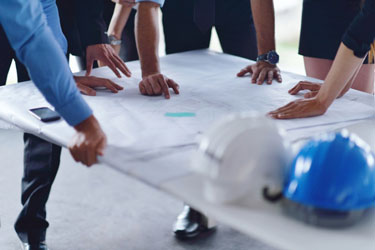 Modular building is not only beneficial to your wallet and your time; it's easy on the planet. Indoor manufacturing reduces unnecessary waste, saves energy, and lessens site pollution and disturbances. The reusable nature of building modules also lessens the need for new raw materials and promotes sustainability.
Flexible and Adaptable
Modular buildings are easily relocated, recycled, and reused. They are also expandable, making them ideal for future growth or remodeling. Optimal for both temporary and permanent function, modular buildings are utilized as workforce housing accommodations, schools, government and hospital facilities, banks, classrooms, recreational facilities and many other purposes.
Stronger
Because each individual module is designed to withstand the force of transportation and on-site assembly, modular buildings tend to be stronger than traditional structures. Modules become one solid wall, floor, and roof collective once assembled, which adds to their strength and durability.
Safer & Faster
Building off-site removes many of the hazards associated with on-site construction, such as vehicular traffic and dangerous weather conditions. Indoor manufacturing is a tremendous safety advantage for workers as it reduces the risk of accident and other liabilities. A safe work environment also means less delays and higher productivity.
Integrated Innovation
Today, modular construction companies can work with complex levels of architecture, design, and construction that rival more conventional competitors. With a combination of BIM visualization technology assessing energy efficiency and the availability of modular versions of most stick-built designs, the possibilities surrounding modular building are endless!