Your formal title at Aries:
Territory Manager – Midwest
Your job duties & responsibilities:
Responsible for the business development and the growth of Aries Building Systems business in our Midwest region.  Job duties include new business development, prospecting new business, developing relationships with Architects-Engineers-Contractors-End Users, developing quotes and proposal's for clients, and providing stellar customer service to our customers.
How long have you been at Aries?
8 months.
Where did you work prior to Aries; was it in the same industry or something totally different?  
Prior to my employment at Aries, I spent the past 2.5 years as a workplace solutions manager in the Chicago Commercial Interiors industry, prior to that 7 years as a sales representative with Williams Scotsman, Inc.
When you're not at work, what would we find you doing?  
When not working, I enjoy spending time with my family, musky fishing, scuba diving, working on projects around the house, and educating myself on new topics.
Hometown?  
My hometown, is Schaumburg, IL a suburb of Chicago.  But I'd consider my second hometown, Hayward, WI, which I spent every summer from the age of 7 – 21, working at my families resort in Northern Wisconsin.
Family, children?
I love family, married to my wife of 9 years Cheryl, we have two children a 9 year old girl, Sophia, and a 3 year old boy, Brayden.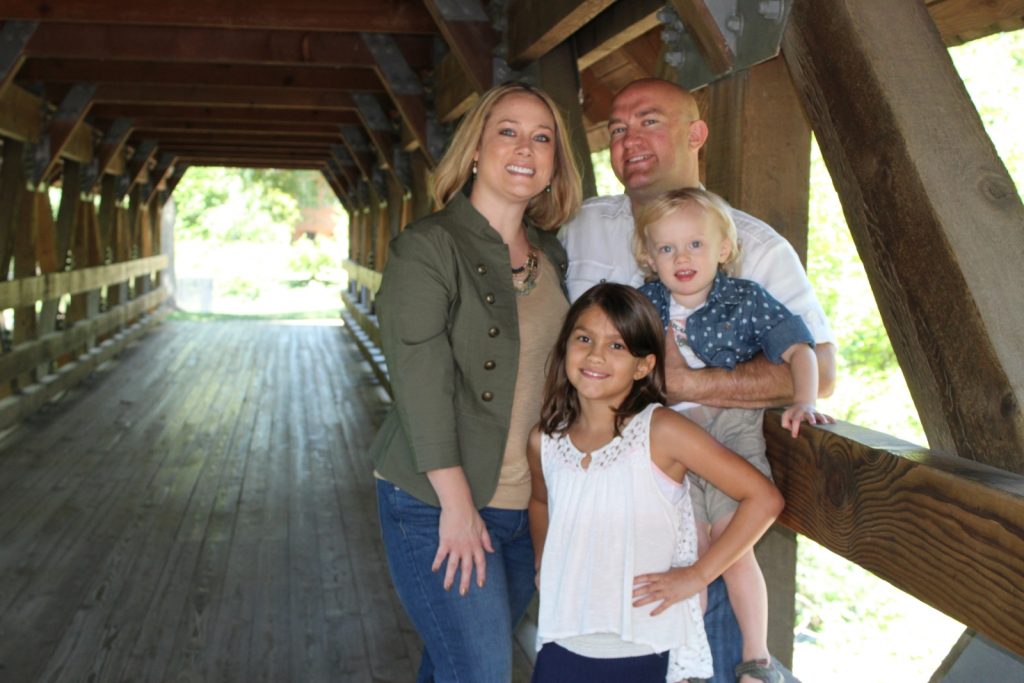 What would "your perfect day" consist of? 
A perfect day for me, would start with a Linkedin coffee meeting with a networking contact to grow my network of contacts, business development, quoting new business, closing new business, a network lunch meeting, more business development, Closing more new business, and finishing with an evening networking event.
What's your favorite part about working for Aries so far?  
Our colleagues, our culture, and autonomy.  We've the luxury of working with seasoned veterans of the modular building industry, whom have years of industry knowledge in leadership and sales roles.  All of whom have a firm understanding of what it takes to succeed and provide value to our customers.   As for our culture, Aries supports a healthy work life balance and values the input from its employees.
What sets Aries apart from other companies that deliver the exact same things?  
Our senior leadership team, all of whom have extensive experience in the modular building industry.  As well as, our ability to provide extensive solutions to our clients.
What do you hope to bring to Aries in terms of leadership and company culture?   
Placing others on a path to success.  Collaborating closely with individuals from all walks of life, whether there colleagues, customers, or vendors.  Listening contently and providing help, expertise and knowledge to those whom seek it.
If you weren't working for Aries, what job would you probably have? 
I'd have to throw out my dream job, Commercial Deep Sea Diver!
What do you think the future holds for Aries?  
The sky is the limit, its an exciting time in the modular building industry.  Aries is positioned nicely to capitalize on the merger's and acquisitions occurring throughout our industry.  In addition, more Architects, Engineers, and Owners are looking toward modular as a viable alternative to tradition construction methods.  I am excited to what the future holds for Aries!
Link with Jason Ellis or Aries Buildings on LinkedIn. You can also check us out on our website: http://ariesbuildings.com – and see why Aries is the perfect commercial design, manufacture, transportation, construction and financing partner you need to make every project a success. Aries Building Systems specializes in supplying full turnkey man camps, remote work force housing and commercial modular buildings systems to a wide range of industries and applications across the US and Canada.