Rebuilding Puerto Rico's Schools
Aries Building Systems understands Puerto Rico's struggle to get school systems back in operation so tomorrow's leaders can become today's stars.

Aries Building Systems has the supply to meet the immediate demand for stable and sturdy modular buildings with all the necessary assets and comforts that school administrators and students need to begin again. As thousands of families and students are flocking stateside to re-enter the school systems they desperately need, Aries Building Systems is prepared to offer immediate lease to purchase options with onsite deliver and set-up to make the rebuilding process as quick and simple as possible.
Although we have an ample supply of modular buildings available, we are also capable of customizing modular classroom buildings to cater to every need that Puerto Rico has in regards to specific school and classroom requirements.
Because our manufacturing capabilities allow us to build your facility off site while simultaneously progressing land development on site, we can complete your project in just half the time of traditional construction.
CALL TOLL FREE AT
(877) 721-4363
FOR MORE INFORMATION
Gas generators and water treatment available
As clean water supply and electricity continue to be a lingering issue following the devastation caused by Hurricane Maria, Aries Building Systems is prepared to offer our state-of-the-art modular buildings with gas generators capable of powering large scale classroom systems and water treatment systems to provide the fresh and clean water supply necessary to get students back in school and learning all the skills necessary to grow the leaders of tomorrow.
Every one of our modular buildings is under stringent codes and regulations, so you'll never have to worry about the quality and safety of your Aries modular facility. Plus, our indoor factory processing means no weather delays, no postponed work schedules, and no surprises – so you can get to class on time.
ABOUT ARIES BUILDING SYSTEMS

Aries Business Building Systems is a subsidiary of Reliant Asset Management. RAM specializes in supplying remote work force and commercial modular buildings for a wide range of industries and applications across the U.S. and Canada. The company is a single source contact and contract for all services necessary to ensure that every aspect of the required structure is met or exceeded. With a seasoned team of modular building experts, Reliant provides a wide range of integrated offerings including customized design, manufacturing, transportation, construction, support services and financing to name a few. In addition to being named to the Forbes list of America's Top 20 Most Promising Companies, Reliant was also ranked number 3 on the 2014 Inc. 500, Inc. Magazine's annual list of the fastest growing private companies in the U.S.
Learn more about Aries Building Systems:  www.ariesbuildings.com/
THE ARIES TURNKEY ADVANTAGE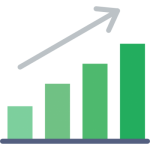 Aries Building Systems is the commercial design, manufacture, transportation, construction and financing partner you need to make every project a success. Aries Building Systems specializes in supplying full turnkey man camps, remote workforce housing camp for lease and commercial modular buildings to a wide range of industries and applications across the US and Canada.
From construction, delivery, installation, to day-to-day workforce housing camp management. We've got you covered. So what are you waiting for?