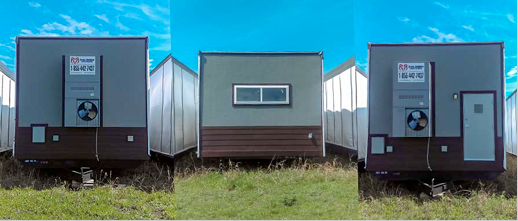 Project managers are oftentimes hesitant to consider using modular building companies like Aries Building Systems to fulfill their construction needs. There is a couple of possible reasons why- perhaps their perspective of modular construction is unfounded in the modern day. Some may have a mental image of shoddy, quickly built portables when they think "modular building", but those days are long gone. Today, modular inventory has reached an incredibly high standard of quality, both in energy efficiency and aesthetics, and can be used for any kind of application- consumer, residential or otherwise.
Traditional construction comes with many costs and risks that could make you bleed money. Aries Buildings Systems avoids these costs by fabricating their buildings in state-of-the-art factories. One could save thousands by choosing modular construction and preventing on-site construction hazards, such as weather, worker oversight, and loss during transportation. If you're looking to get your project done below budget and ahead of schedule, modular buildings are the way to go.
Check out Aries Building Systems inventory of new and used modular buildings HERE. Our prefabricated buildings can be used for government projects, office buildings, education, medical… the possibilities are endless. Give us a call if you're interested in a quote by reaching us at (888) 598-6689 or info@ariesbuildings.com.