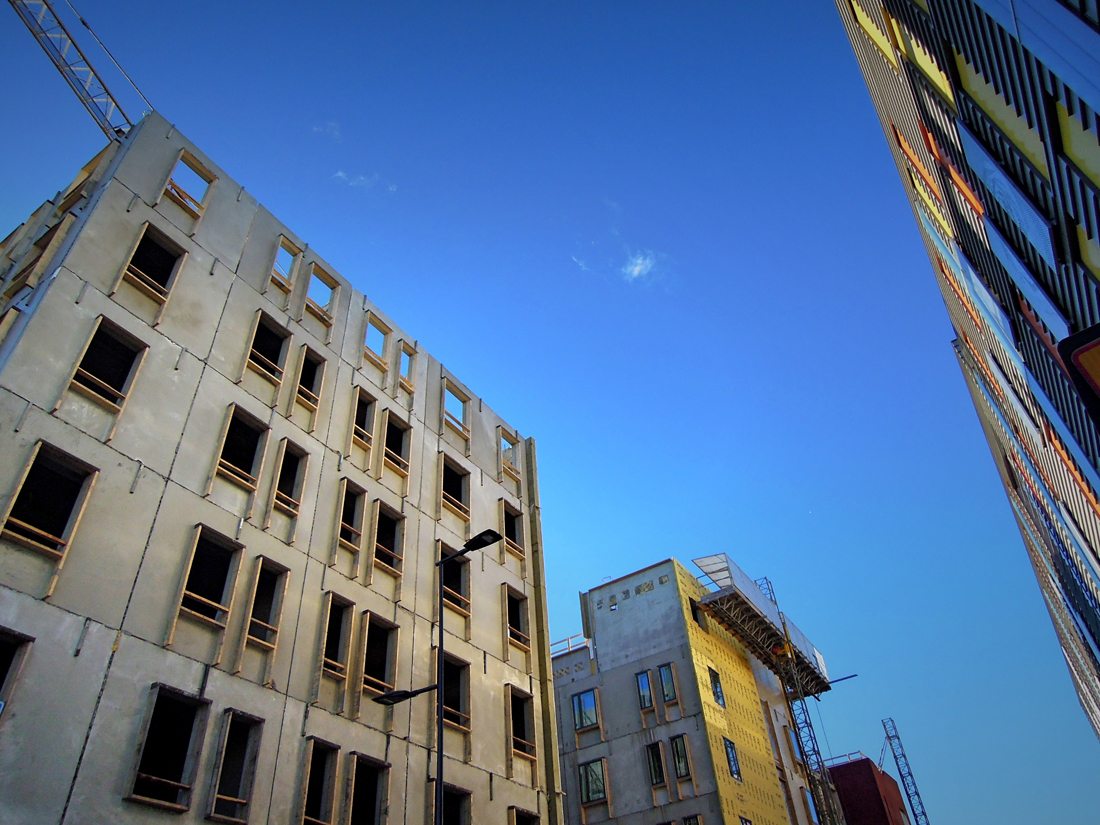 The new craze is modular.
In fact, modular is rising so fast some of the components that are being built look so sci-fi and futuristic, it's almost hard to believe that these buildings are going up. Because modular means affordable, sometimes affordable means smaller. When housing becomes small, sometimes the corresponding furniture needs to fit. These modular apartments are on the rise in places globally like Japan and Argentina where the population is high but the footprint for construction is small. These prefabricated units have dining tables that rise from the kitchen floor.
Millennials have told the world that they can go tiny, so it's no surprise that in Austin, a city that is growing rapidly with residents under the age of 30, the housing has exploded out of control. As the housing shortage gets worse, landlords and apartment complexes raise rents to meet the growing demand. What's the solution? Modular units that explore sustainability, have ten foot ceilings, can fit a queen size mattress, and fit together much like 'wine fits in a wine rack'.
Super builder KB Homes is now using modular. The switch to prefabricated construction was driven by the shortage of skilled construction workers. Modular homes have historically had a tough time breaking into the market, and the idea has been around for years with the biggest accomplishment of pushing prefabricated trusses in the late 1980's.
When architect designers approached KB Homes about a 'cartridge concept' of assembling modular rooms off-site and then fitting them into place 'on site' KB Homes seriously considered its construction process. In places where housing is so hot that there are multiple offers within a five hour span of hitting the market, home builders are begging for permits to build, and they are often selling out within weeks with lines out the door waiting for homes to be built. Modular construction allows more communities to open up faster, cheaper, and greener, and also combats construction waste.
Many chain restaurants are pushing modular to their franchisees, often giving multiple design options for building new restaurants. The modular design option now allows buildings to be erected in as little as three months. Choosing a prefabricated modular option where the restaurant is built off-site often saves franchisees more than $100,000 off their cost, and up to 12 weeks off their launch timeline.
Want more ideas on how to utilize modular? Download Aries' Choosing Modular Brochure for more information and to learn how Aries can help you with your next building project.
If you're interested in learning more, call us at 1-855-657-7773.