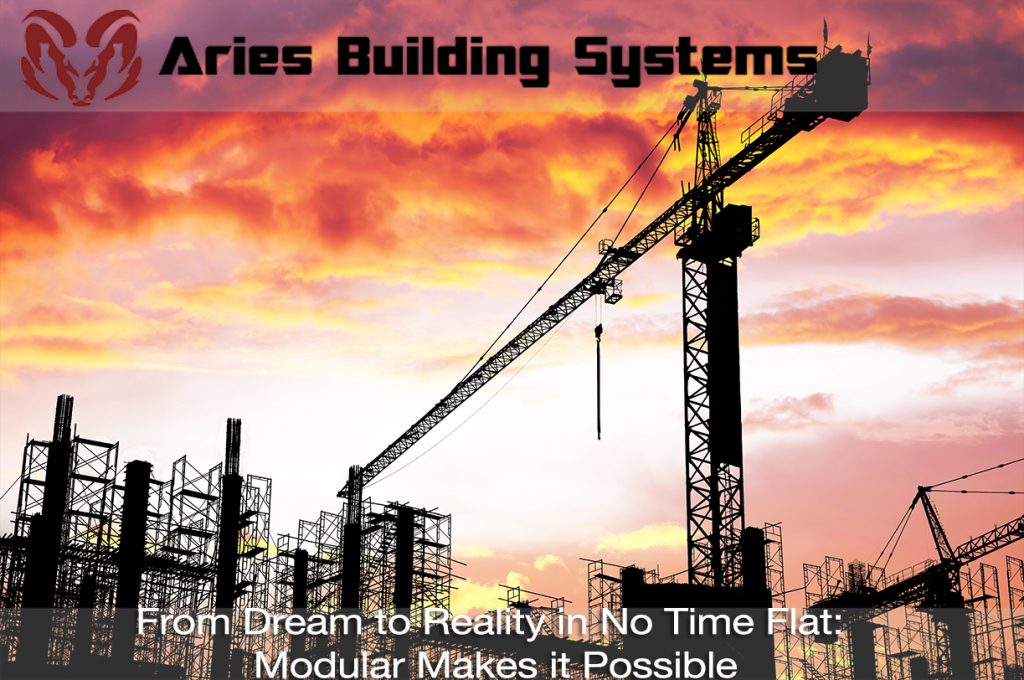 As an entrepreneur, you know that every moment you spend preparing to do business would be better served actually doing business. No matter the industry in which you operate – whether it be retail, administrative, medical, or accommodations – reducing the time to occupancy is critical for the overall well-being of your business. In this pursuit, utilizing Aries Building's construction of new modular buildings – or customizing our used modular inventory – is the perfect solution.
Why trust us? Aries constructs modular buildings in a climate controlled environment, safe from external forces that could set back the production of a traditionally constructed building – costing your business time and expense. Another advantage to modular building is often overlooked: the site preparation and unit construction are performed simultaneously. This can minimize your projected project cost by 30%, 40% – even 50% – not to mention you'll be open for business in half the time.
If the idea of modular buildings conjures up imagery of dingy school portables, worry not; today's modular buildings are virtually indiscernible from those built with traditional methods. When combined with Aries' top of the line quality control and indoor construction technique, your modular unit will be sturdier and more reliable than its traditionally built counterpart. To reiterate, your modular unit can be every bit as aesthetically pleasing as traditional buildings at a fraction of the cost. We can create new buildings or retool one of our pre-owned units to accurately represent your business.
When a quick return on investment (ROI) is the name of the game, partnering with a modular building manufacturer like Aries Building Systems can help you succeed faster than you thought possible.
Aries' turnkey solutions are perfect for turning your business' dreams into a reality. From start to finish, Aries makes it happen.
CALL US TODAY AT (703) 820-2900 to get started. Or see our banner below to browse our used modular inventory.
NEED A MODULAR BUILDING FOR YOUR BIG PROJECT?
Browse our used modular inventory