Modular Buildings for Hurricane Irma Relief
Hurricane Irma is the most powerful hurricane ever recorded in the Atlantic and has caused extensive damage to Florida. Aries Building Systems is here to provide affordable modular buildings for Hurricane Irma relief, classrooms, mobile offices, and other temporary building solutions that are available for lease or purchase.
We know that when you have to rebuild, time is of the essence. That's why Aries is ready to provide immediate delivery. Our new and used modular inventory is able to be shipped nationwide – so Aries can get you the modular buildings that you need, quickly.
CALL TOLL FREE AT
(877) 721-4363
FOR MORE INFORMATION.
ABOUT ARIES BUILDING SYSTEMS

Aries Business Building Systems is a subsidiary of Reliant Asset Management. RAM specializes in supplying remote work force and commercial modular buildings for a wide range of industries and applications across the U.S. and Canada. The company is a single source contact and contract for all services necessary to ensure that every aspect of the required structure is met or exceeded. With a seasoned team of modular building experts, Reliant provides a wide range of integrated offerings including customized design, manufacturing, transportation, construction, support services and financing to name a few. In addition to being named to the Forbes list of America's Top 20 Most Promising Companies, Reliant was also ranked number 3 on the 2014 Inc. 500, Inc. Magazine's annual list of the fastest growing private companies in the U.S.
Learn more about Aries Building Systems:  www.ariesbuildings.com/
THE ARIES TURNKEY ADVANTAGE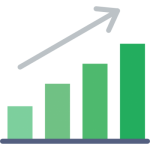 Aries Building Systems is the commercial design, manufacture, transportation, construction and financing partner you need to make every project a success. Aries Building Systems specializes in supplying full turnkey man camps, remote workforce housing camp for lease and commercial modular buildings to a wide range of industries and applications across the US and Canada.
From construction, delivery, installation, to day-to-day workforce housing camp management. We've got you covered. So what are you waiting for?