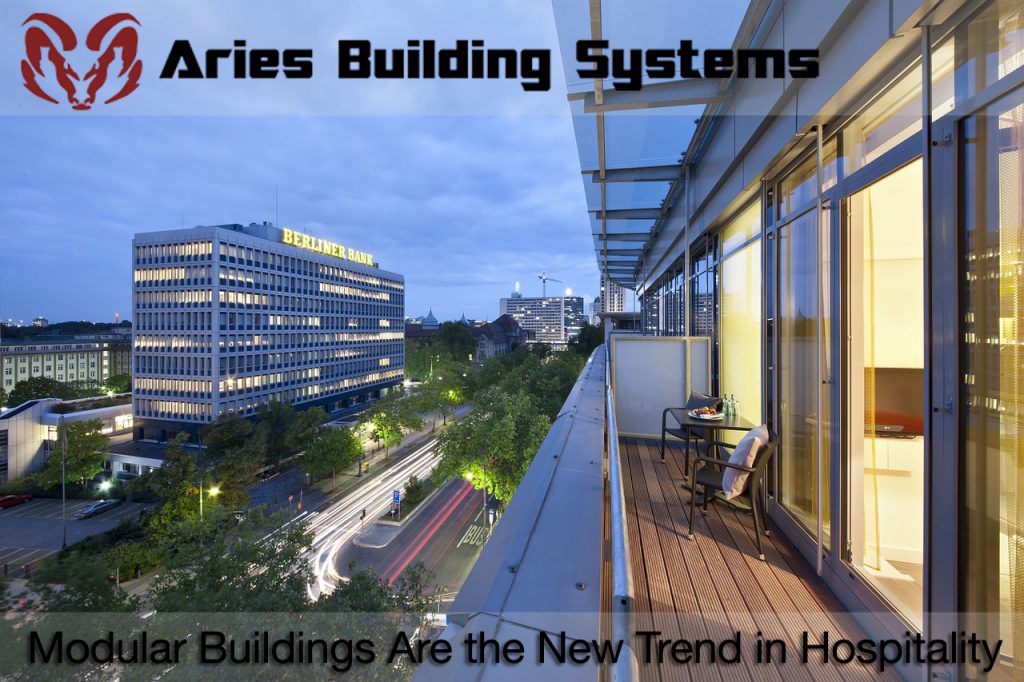 Modular building is hitting the hospitality and tourism industry in a big way. In fact, if you've travelled anywhere in the United States in the past few years, chances are you've stayed in a hotel with modular elements! The trend is becoming so ubiquitous in the industry that it's often nearly impossible to discern if a hotel or event spaces was built with traditional building techniques or with modular building techniques. Investors and developers keen to cash in on the steep ROI hotels afford are helping the revolutionary building system take off.
If you want big name examples, look no further than the Doubletree in Tallahassee, Florida. The hotel, which is owned by Hilton, used prefabricated modular elements to add valuable amenities and attract guests with minimal renovation time (always a concern in the industry).
Elsewhere, big names in the hotel world are looking to modular building to help build out franchise locations and corporate housing, both for the speed to market and the ease at which these units can be outfitted with consistent branding. Developers know that getting "heads on beds" as quickly as possible translates to higher profits, and modular delivers completed units in up to half the time.
By utilizing cutting edge building techniques such as indoor construction, segmented installation, and enhanced safety protocols, modular building reduces waste and materials loss while maximizing efficiency to bring hospitality companies a superior product in record time. With modular, Canyon Lodge and Cabins in Xanterra Park was able to reduce their time to occupancy to just six months!
Are you a project coordinator or project manager for a hospitality group? Aries wants to work with you! Our custom-designed modular buildings are a great fit for pop-up hotels and events! Build it better and build it faster with Aries by your side. Call today: (888) 995-0284.