Tomorrow's leaders need classrooms today.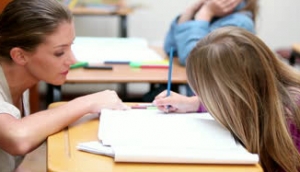 Aries Building Systems offer a multitude of education building solutions for school districts – from temporary classrooms to permanent fully-functional schools, let Aries bring your educational facility to the next level of innovation. Our team of experienced professionals works with school administrators to design the floor plans and structural accommodations that will best meet all of their educational needs.
Get to class faster.
Because our manufacturing capabilities allow us to build your facility off site while simultaneously progressing land development on site, we can complete your project in just half the time of traditional construction. Every one of our modular buildings is under stringent codes and regulations, so you'll never have to worry about the quality and safety of your Aries modular facility. Plus, our indoor factory processing means no weather delays, no postponed work schedules, and no surprises – so you can get to class on time.
Our California-based partner Class Leasing LLC
Class Leasing has been the preferred provider of DSA-approved relocatable classrooms for over 20 years.
Learn more about Class Leasing LLC.