Aries Building Systems is proud to announce yet another recognition of excellence from the Modular Building Institute awards, which showcased some of the most creative and modern achievements in modular construction this year.
MBI just wrapped up their annual World of Modular show in San Diego, California earlier in March. Aries claimed the first place award for their Relocatable Healthcare Building entry, an 1800 square foot school-based medical riser facility in Monroe, Louisiana.
Entries for the modular building awards were judged on three major criteria: architectural excellence, cost effectiveness, and technical innovation & sustainability. Although not explicitly listed, it also seems that modern design and creative application were contributing factors to this year's winning entries as well.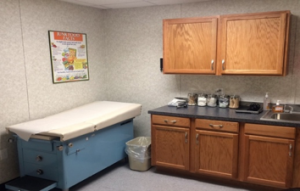 "Our aim was to take the stereotypical 'sterile' environment design that's commonplace in the medical industry, and give the final product a more modern, approachable design," stated Aries entry detail on the topic of modular innovation.
Aries did just that, with warm finishing touches such as wooden cabinets and natural light utilization throughout the 11-room modular structure. "The final structure resulted in subtle but innovative features not commonly found in modular buildings of this type, or the medical field in general."
Modular buildings tend to have a reputation for being sterile, bland, or unwelcoming. As technical and design innovations advance, however, modular structures are anything but ordinary. Other project winners at the MBI show included a renovated mission chapel, an ESPN broadcast village, a mechanical and bio-engineering lab, and a Native American heritage center – highlighting the fact that the applications for modular buildings are truly limitless.
So the next time you have a building need, think twice before hiring your run-of-the-mill (and likely overpriced) construction company. Chances are, Aries can complete whatever your building needs are faster, cheaper, and more sustainably than the competition – without sacrificing beautiful design.
# # #