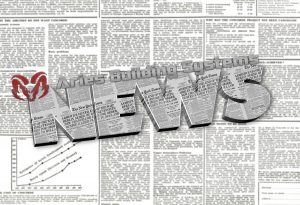 Aries Buildings knows how important it is to stay informed about modular solutions. We also know that there are a lot of choices to modular building and that it's stressful tracking down all the latest news and events surrounding modular.
The Aries RAM Report – published quarterly and emailed out to Aries insiders like yourself – provides industry-specific content sent straight to your inbox. The information is valuable and innovative, including news about prefabricated building and turnkey modular designs and structures, delivered quarterly.
The best part? You can sign up easy and for FREE. Receive information and downloadables like the Aries 'Let's Eat Out Guide', designed as a restaurant menu guide for modular customers located at the Bakken Shale. The information in the RAM Report brings you updates about Aries Residence Suites' workforce housing accommodations; blogs from different Aries sister sites; employee and customer spotlights; and surprises for RAM Report subscribers ONLY!
Click here to download Aries' EXCLUSIVE workforce housing dining guide and sign up for updates from the RAM Report.
(Aries is also committed to not sharing your information, so know that when you sign up to receive our newsletter, we won't share your email.)