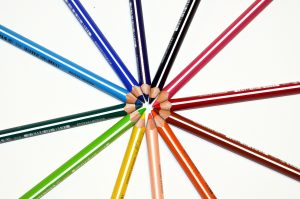 Here at Aries Building Systems, we want to dismantle the notion that modular buildings can't be aesthetically pleasing and add value to your property- in fact, we are so dedicated to it that our sister company, Class Leasing LLC, offers extensive customization options to customers who purchase a lease lasting three years or more- at no additional cost. You heard us right- the entire spectrum of colors is available to you!
Class Leasing LLC offers modular classrooms to school districts in California and beyond. When it comes to student learning, colors can have a profound effect on the learning experience. Studies have shown that adorning your learning space with stimulating colors can help to promote open-mindedness and gets those creative juices flowing!
Plus, just think about having your school colors proudly emblazoned upon your portable building- what better way to send a message to your students that you have great pride in your school and their education?
Ready to get started on creating a better environment with Aries and Class Leasing? Give us a call at (951)-943-1908- we've got you covered on all things for education application.