Oilfield Housing Applications – Man Camps
Aries Building Systems is the modular building designer and manufacturer of choice at oil drilling locations across the United States and internationally. We have gained a solid reputation for our ability to custom design oilfield man camps and housing applications to meet client specifications. Our buildings are suitable for warm and cold climates. All our units feature superior quality materials and construction.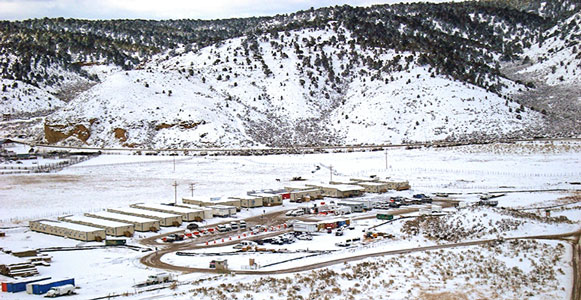 Central HVAC system (heat and A/C)
Top quality furnishings and appliances
Heavy-duty, all steel skid frames and units
One piece, heavy-duty all steel doors
Standard or custom kitchens
Comfortable bedrooms
Spacious living rooms
Standard or custom bathrooms
Laundry rooms
Click the below links to discover our variety of oilfield camps and modular buildings:
Executive Buildings
Crew Quarters Buildings
Change House Buildings
Mudlogging Units
Tool Pusher/Company Man Quarters
You'll also receive job-site delivery and set up, as well as unsurpassed customer service, regardless of the oilfield application you choose.
For more information about our man camp applications, buildings or oilfield housing options call (254) 938-0800, visit ariesresidencesuites.com, or click here to contact us.