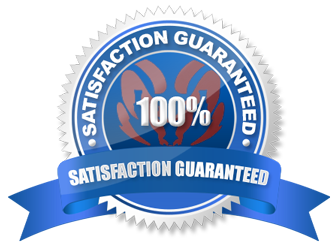 At Aries Building Systems, we strive to consistently deliver products and services that meet or exceed your expectations and industry standards. Our team of industry professionals is committed to providing more than just a top quality product; we are committed to working with you every step of the way – from design to construction to financing and beyond – to ensure that your Aries is experience is unlike any other.
We believe that it is our commitment to innovation, efficiency, and customer service that makes us one of the fastest growing companies in America today. Quality and integrity is in everything we do – that's the Aries guarantee.
Quality in Service
Each member of the Aries team personifies our core values of customer care, innovative thinking, a commitment to quality. We pride ourselves on our extensive start-to-finish customer service. From our sales professionals to our on-site camp management staff, our highest priority is providing our customers with a dependable, quality, above-and-beyond experience through every stage of partnership. Our extensive experience in sales, manufacturing, construction, finance, and camp management provide you with the highest level of service through every stage. We're here to give you a worry-free, personal, top quality building experience.
Quality of Product
Aries Building Systems' leading-edge manufacturing facilities and practices guarantee a quality product every time. We put our products through rigorous factory testing throughout each stage of manufacturing to ensure that they meet industry standards. Our greenable practices and environmentally conscious development means we never use more than we have to, so you can feel good about your Aries project from start to finish. Plus, durable construction for oil field and industrial application means tough, long-lasting buildings to meet your most rigorous needs.
Safety
Carefully regulated in-house manufacturing and durable construction technology means that every Aries building is built strong and safe. From blast-resistant structures to safety-code built classrooms, you can put your trust in every Aries building.